Part 4: Introducing Blue Star Planning Features
Part 4: Introducing Blue Star Planning Features
https://bluestarplanning.com/wp-content/themes/corpus/images/empty/thumbnail.jpg
150
150
Ivan
https://secure.gravatar.com/avatar/37d5ff50aced0b4c6d762284f9053b14?s=96&d=mm&r=g
The final installment of our features blog series discusses additional (but not all) of our platform's functionalities. As some of you may know, our platform has been built to be simple and easy to use, while also being powered by sophisticated AI that simplifies your planning tasks by automating forecast calculations.
Easy to maintain worker schedules

Production planning is all about scheduling in your available time, making optimal use of your available capacity for workstations. Our platform makes it super easy to maintain your schedules and templates and to integrate with available platforms. Timezones are facilitated out of the box and give you production times in the represented time zone of your choice.
User right distribution

It goes without saying that you want your data to be safe. Even within your organization, you want to make sure you distribute data and insights to the appropriate user groups. Blue Star Planning makes it simple to distribute user roles and rights and ensure everyone has access to the data they need. We won't mention it anymore now, because this indeed goes without saying.
A stand-alone platform that can be integrated into your existing system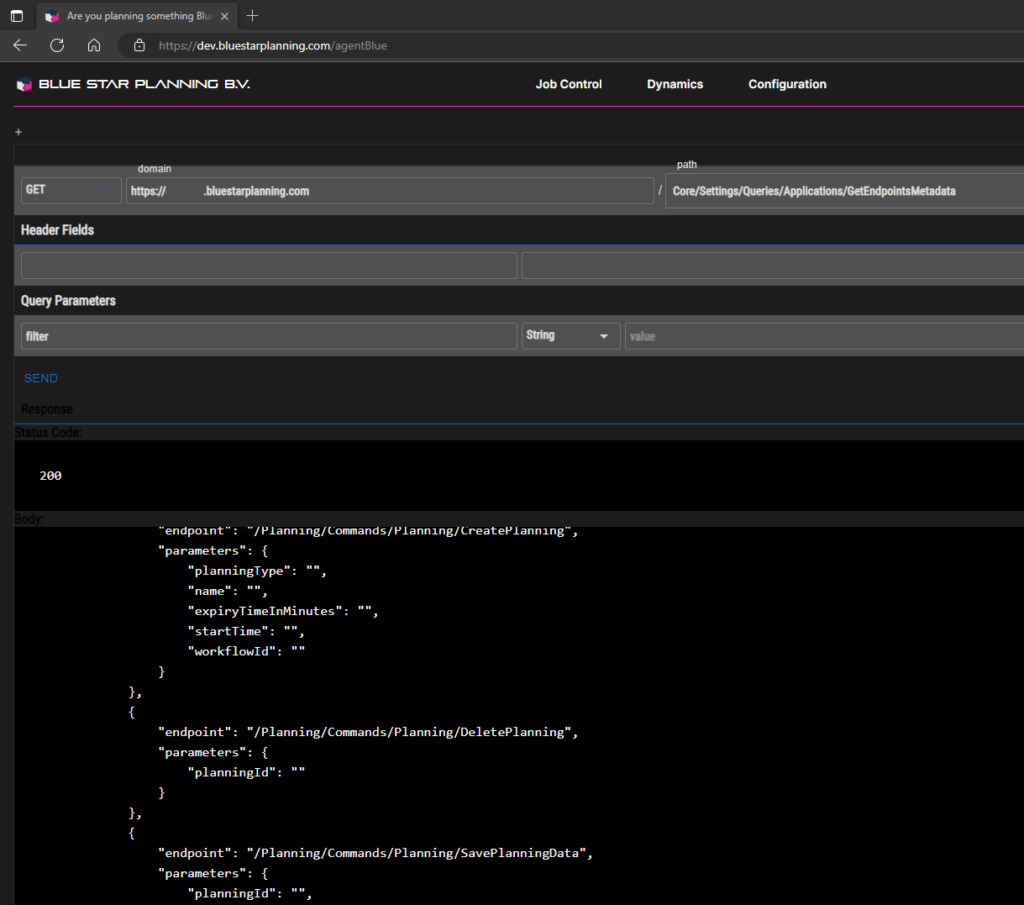 Blue Star Planning is there to bridge the gap and provide value from the moment you start using the platform. We can install stand-alone as a planning platform and immediately get you going in optimizing your production and planning. Blue Star Planning also fully integrates with your existing software and processes, based on our own APIs and already available APIs and data in your organization.
Direct access to artwork and technical specifications through the planboard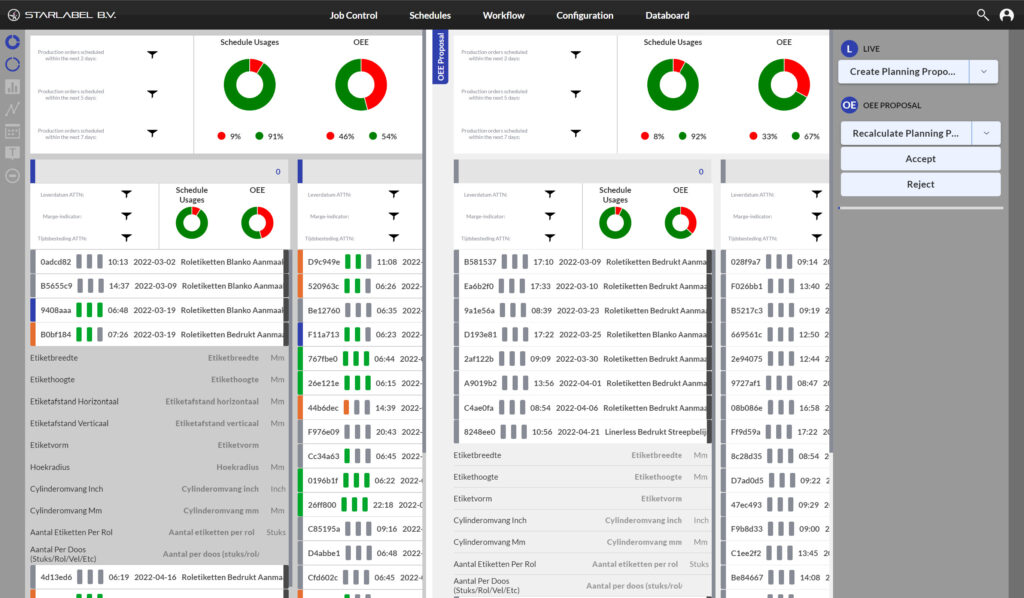 Blue Star Planning's user-friendly planboard gives you real-time access to artwork and technical specifications, so you won't have to waste time looking for important information.
This is the final installment of our feature series, which summarizes the most exciting features to look for in a platform that streamlines your production. These are just a few of the features available on the Blue Star Planning platform, but if you'd like to learn more about how we can help you improve your specific production, please contact us and we'll be happy to provide more information or schedule a demo.