For automated planning, many details from the existing environment are loaded into the software so that the right variables, dependencies and calculations can be taken into account. With an intelligent software platform that automates as much as possible and reduces manual intervention to a minimum.
Typical optimizations and the data required for them, divided into so-called pillars. These pillars form the setup for implementation, integration and available optimization.
To get started with better planning quickly, we built the platform that can get started with your data set right away:
From that first step, more connections are rapidly made, data more enriched, and planning constantly improved
Better planning with our platform starts with automatically determining planning orders. Planning with algorithms
A full implementation displays production data, provides real-time insights and ensures security in every department
Planning Proposals
The core of the platform is the automatic creation of planning proposals. This means that we support your planning department in creating a new production plan without interfering with your live environment.
A planning proposal is created quickly. Instead of manually guessing, the platform calculates the most efficient sequencing of production orders for your factory's departments. The planner then adjusts to crop even more. Only after the planning proposal is accepted are the changes pushed to your live environment to keep each department up to date on the production plan.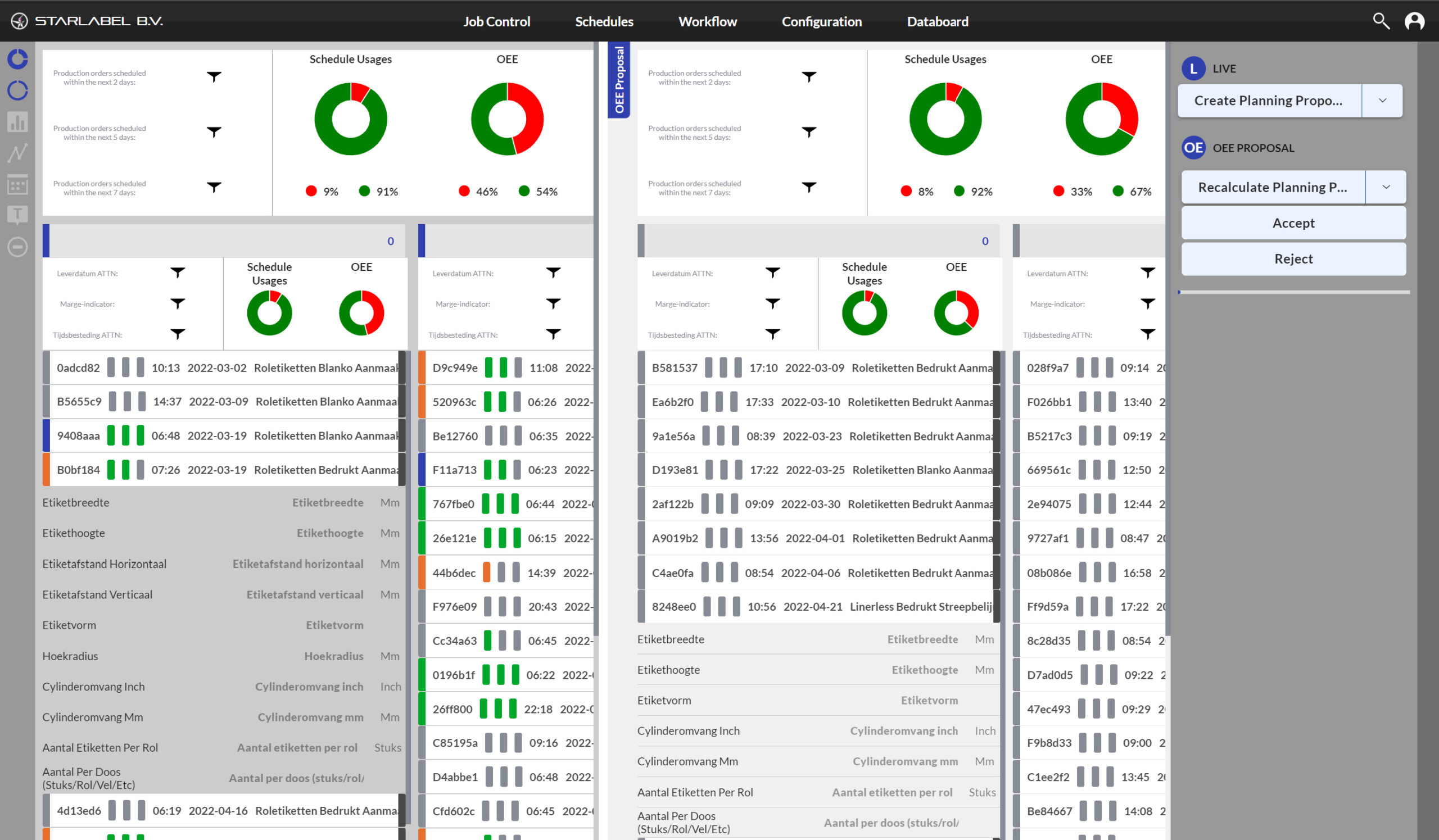 Product Configuration
Blue Star Planning uses and reuses any data it can get from your existing software systems and production environment. This data sets up the product configurator automatically. This advanced tool enriches the incoming data.
Based on this data enrichment, better preliminary calculations are carried out. This sets up efficient sequencing for less setup time in your factory and less raw material consumption.
Plan Engine
To create the most efficient production plan, we use cloud computing power. With our constraint-based planning algorithms, we support your planner in planning production orders in no time, which would otherwise take the whole morning or day.
With blackout periods, we leave your current schedule alone. By working with what-if scenarios, you can rearrange schedules or add capacity. Raw material availability and customer preferences are automatically taken into account when calculating new production processes.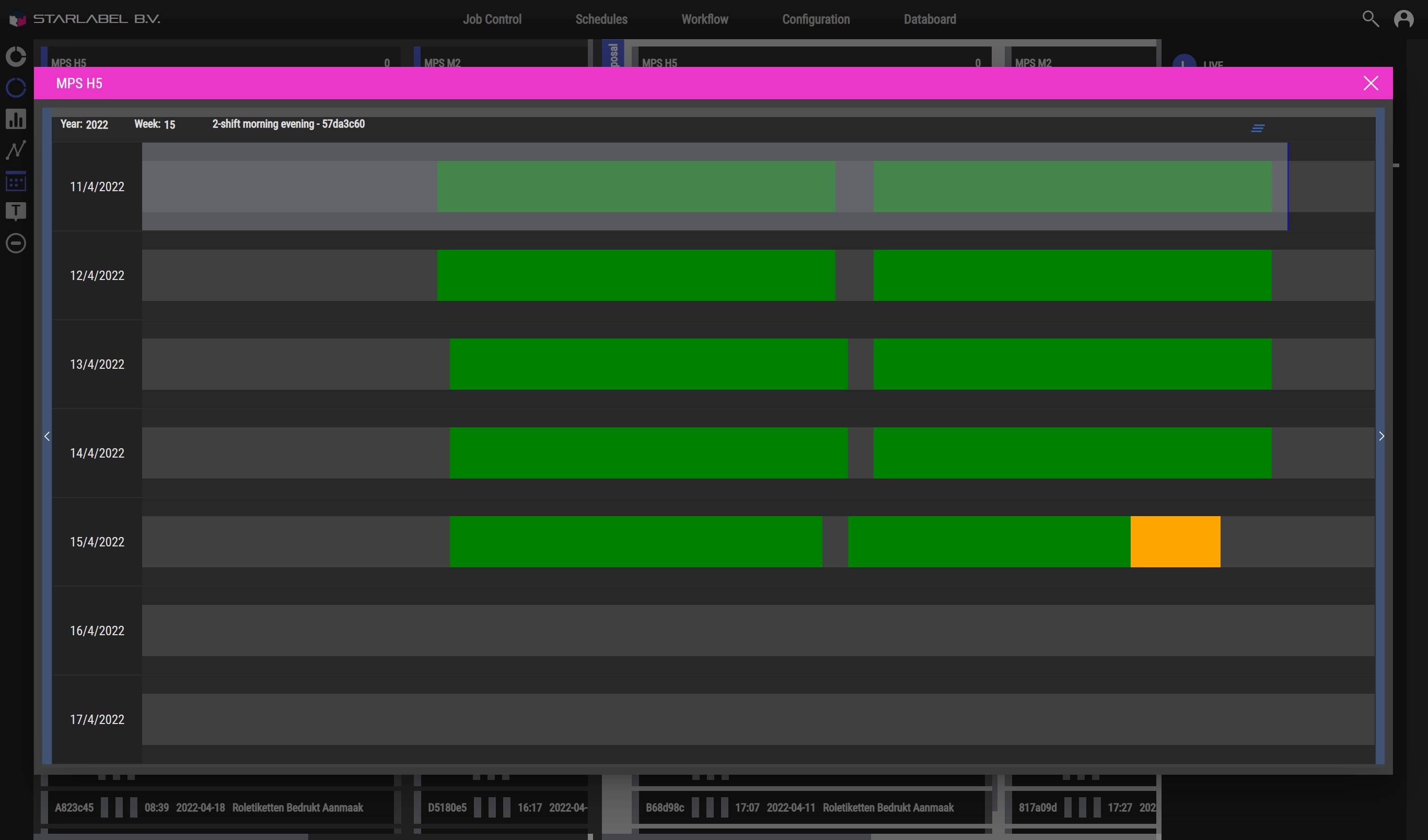 Workflow Automation and Connectors
Blue Star Planning facilitates the connection to your existing software and hardware environment. The existing connectors are immediately integrated into your environment. Special connectors are built by us to make new connectors available.
With the workflow engine you can easily manage connectors and automation. Your IT department and your engineers save a lot of time managing the platform, connecting to our APIs and setting up the automation.